Power to the parents
At Moms Learn to Code, we believe that moms (and dads, by the way) should have as much opportunity as anyone else to learn how to code.
We offer fast, effective & fun learning strategies to make the most of your precious time. So if you're looking to combine learning to code with taking care of the kids – you're in the right place!
Learn Smart
We offer effective learning strategies designed to make the best use of your time. By combining psychology and learning we can sky-rocket your coding skills.
Hands On
We believe in learning by doing. With this approach we'll have you not only understanding coding languages and frameworks, but also how to use them.
Build Live Projects
From lesson one you'll be working on your own projects. This means you can immediately apply what you've learnt to your own website. Super useful.
Have fun
Having fun while learning makes it sooo much easier. We all know it. We keep our classes light & entertaining, while ensuring you gain all the right coding knowledge.
Our courses
All of our courses are designed to be easy to pick up and put down, to fit in with your busy schedule.
Web development for moms in 60 days
Everyone's talking about coding, but where do you start? One of the best ways is by building websites. Whether you want to tweak your business's site, hone your web development skills, or learn to collaborate with developers, this will help you get there.
Read & Write HTML and CSS
Create your own design
Launch a website from your own computer
Build two live websites
Time
Self-paced
Price
230 CHF
Place
On-line
Read more
SEO crash course for business owners
Do you want to understand what it takes for search engines to like your website? Search Engine Optimization, or SEO, is a powerful way to drive targeted traffic to your website and help improve your search rankings. In this course you'll learn SEO that you can immediately apply to your own website, with no prior experience required.
SEO Strategies
Structure websites for SEO optimization
On-page & off-page SEO
Set up & use Google Analytics
Time
3 hours
Price
120 CHF
Place
On-line
Read more
Hey, I'm Hana!
I learnt to code when my first child was born, and you can too. Since I was fifteen, I have loved combining teaching with my passions. Learning to code made it possible for me to combine family and work life, creating great digital products while collaborating with many great people.
I'm looking forward to introducing you to the world of coding. Let's write your first lines of code together ;)
Read an interview
What parents say
"During the course I fell in love with HTML / CSS by creating my very first webpage from scratch. It is great to adapt the newly learned skills to a project and to see it grow and take shape as envisioned. With her broad knowledge Hana is a great mentor. She creates a fun environment to learn and helps always when you get stuck. It's a great course and I can highly recommend it to anybody that wants to learn something new and to broaden their horizon by learning a new skill. I can not thank Hana enough to introduce me the world of coding and to be the stepping stone to change my career into Tech...."

Elisabeth Palander
Junior Software Developer
"I love how passionate Hana is about creating an exciting learning environment in which everyone can get results, while having fun. It's a great feeling to achieve success through something you've learned and created from scratch - especially as a Mum when so much of your time is spent focused on others. I can highly recommend these courses to anyone (Mum or not), looking to learn a practical new skill in an enjoyable and supportive way."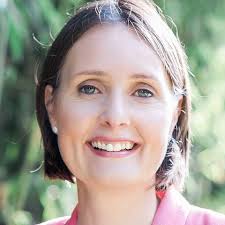 Melitta Campbell
Business coach
"Hana was nice enough to offer to mentor me in the past few months. She's been a most helpful mentor; flexible in terms of the timing of our sessions and very supportive and knowledgeable regarding the topics I had questions about. I can highly recommend her!"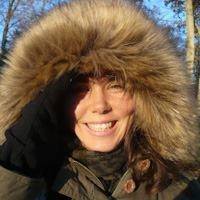 Katalin Karolyi
Communications Manager
"What an inspiring initiative! Giving Moms the tools to create a better future for themselves and their children through learning to code. It's so important not to have to choose between work and bringing up baby, and being able to code is such an important skill in today's world."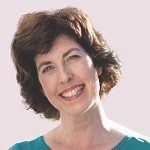 Ann Brown
Founder, Happy Being You