About the course
This hands-on course is created especially for parents who don't have much time and want to use it effectively. No previous programming experience is required, and you can go at a pace that you feel comfortable with. All your questions are always welcome!
Small chunks
Learn step by step with lessons divided into the small and esay to learn chunks.
At Your Pace
There are videos for every topic, so that you can revisit & recap when you have time.
Learn by doing
You'll start to build websites right away. The best way how to learn a new skill is to use it in real conditions. And you can make it too!
Ask anytime
You can ask questions anytime on Slack. Like that, you won't get stuck and you don't have to wait to get your answers.
Flexible Learning
You can decide if you prefer to learn by watching, listening, reading or experimenting. Whatever suits you.
Community & Support
Our Slack channel is not only a space for you to ask questions but also to get support, share experiences and meet the rest of the community.
What will you learn
HTML, CSS & Bootstrap

Get started with web development by learning the basics of HTML, the essential language of websites. Style the design & layout using CSS and Bootstrap.

Learn how to design a website

Learn the fundamentals of website design: positioning & sizing of elements, selecting colours, fonts, designing buttons, selecting imagery.

Learn how to use the text editor for coding

Learn how to use a text editor application on your computer for all of your programming projects.

Learn how to develop your skills beyond this course

Not only you'll have first two websites to your portfolio, you'll also be able to choose the right path to expand your knowledge further.
Learn from anywhere, at any time
You can complete the course lessons from the comfort of your couch or kitchen table, as long as you have an Internet connection!
The entire program is completely digital so you can access it from anywhere. You can decide when to watch the lessons and do the challenges. And you'll never miss a beat: you will keep the access to the cours materials also after the course finishes. So you can review them at your own pace.
Read an interview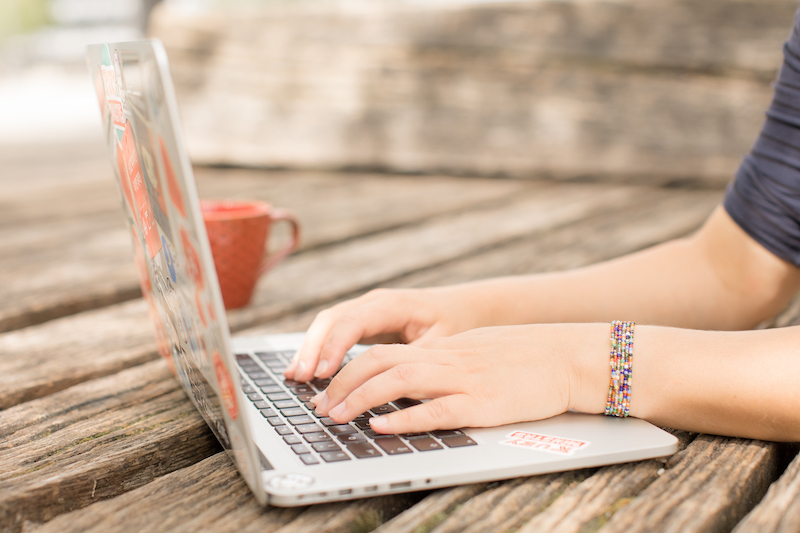 Book your place now
Web development for Moms in 60 days
Create your first website
Make the most of your free time
Start learning to code, immediately
Be part of a positive tech community
Boost your self-esteem
You can do it!
Time
Self-paced
Price
230 CHF
Place
On-line
How do I know I'm ready for this course
You're ready for this course if:
You're curious about web development
You enjoy learning new things
You want to find out if a tech career is for you
You don't need to be good at maths
You have at least half an hour a day
You're looking for something interesting to do
If your answer is yes to most of the above, then what are you waiting for?!
Hey, I'm Hana!
I learnt to code when my first child was born, and you can too. Since I was fifteen, I have loved combining teaching with my passions. Learning to code made it possible for me to combine family and work life, creating great digital products while collaborating with many great people.
I'm looking forward to introducing you to the world of coding. Let's write your first lines of code together ;)
Read an interview
What parents say
"During the course I fell in love with HTML / CSS by creating my very first webpage from scratch. It is great to adapt the newly learned skills to a project and to see it grow and take shape as envisioned. With her broad knowledge Hana is a great mentor. She creates a fun environment to learn and helps always when you get stuck. It's a great course and I can highly recommend it to anybody that wants to learn something new and to broaden their horizon by learning a new skill. I can not thank Hana enough to introduce me the world of coding and to be the stepping stone to change my career into Tech...."

Elisabeth Palander
Junior Software Developer
"I love how passionate Hana is about creating an exciting learning environment in which everyone can get results, while having fun. It's a great feeling to achieve success through something you've learned and created from scratch - especially as a Mum when so much of your time is spent focused on others. I can highly recommend these courses to anyone (Mum or not), looking to learn a practical new skill in an enjoyable and supportive way."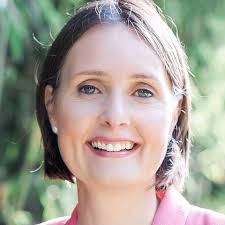 Melitta Campbell
Business coach
"Hana was nice enough to offer to mentor me in the past few months. She's been a most helpful mentor; flexible in terms of the timing of our sessions and very supportive and knowledgeable regarding the topics I had questions about. I can highly recommend her!"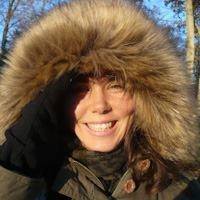 Katalin Karolyi
Communications Manager
"What an inspiring initiative! Giving Moms the tools to create a better future for themselves and their children through learning to code. It's so important not to have to choose between work and bringing up baby, and being able to code is such an important skill in today's world."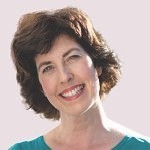 Ann Brown
Founder, Happy Being You